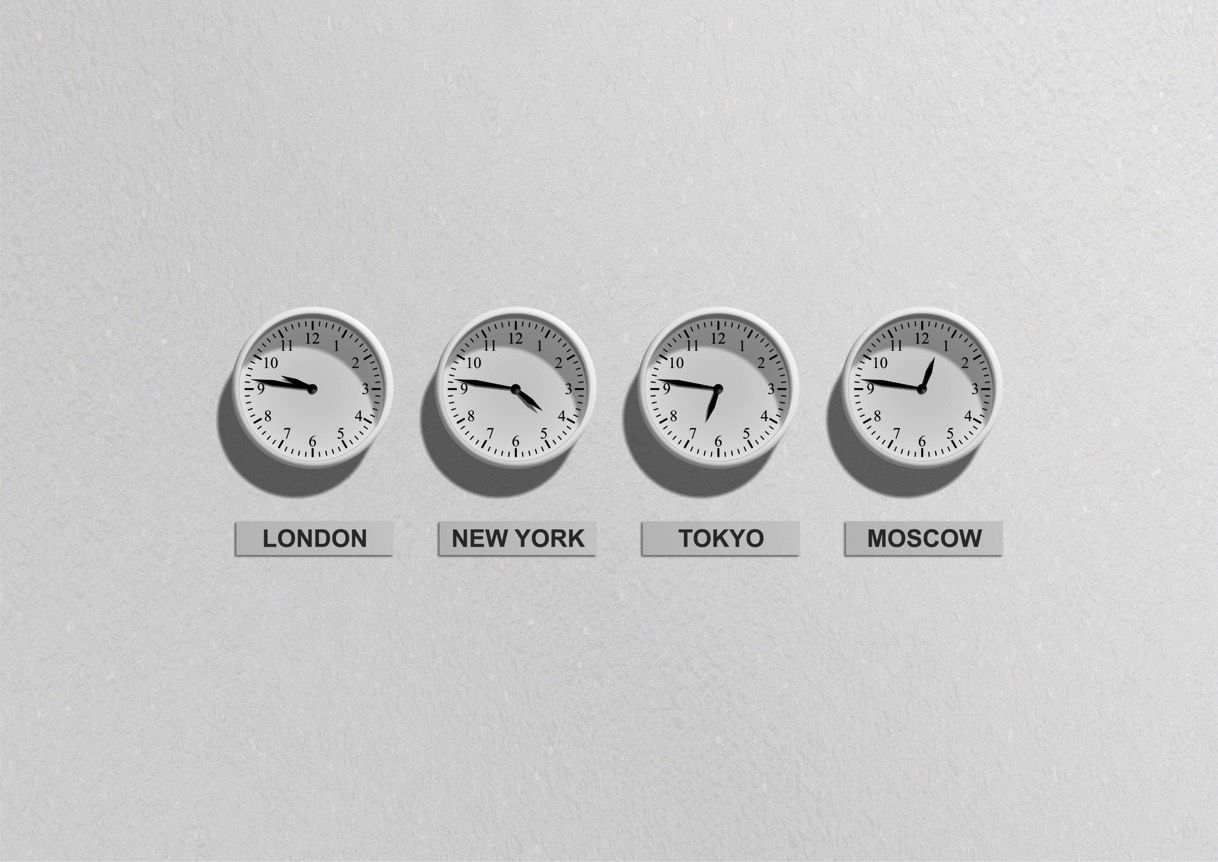 Contrary to what you might think, good watches are not always out of your budget. Crowdfunding websites that have been growing rapidly made it possible for startups to design quality watches with gorgeous designs while keeping the price low.
If you are sick of having watches that everyone else has, I recommend that you check those crowdfunding websites like Kickstarter where a lot of new, experimental designs are created.
In addition to the designs, they are reasonably priced, and they would make a great gift because of the quality.
Here are 5 spectacular watches that won't break the bank:
Ultra-thin Watch with Minimalist Design
A Montreal based watch maker from Kickstarter, Rossling & Co., makes elegant watches with contemporary designs. Their first project in 2013 was funded in a day which was followed by three more successful projects with hundreds of backers each.
Their watches are only 7mm thick, and they come with tweed, suede or leather straps, depending on the model. You can also purchase straps on the website separately.
As you can see, you can wear them anywhere. The watch in the picture is only $199, and they ship for free in the US. It comes with 24 month warranty, and you can return within 30 days.
Danish Watch Crafted from Wood
The NAUTIC collection by a Danish watch maker, VEJRHØJ, is a result of collaboration with a Danish designer, Bo Bonfils. They are crafted with natural hardwood. The watch in the picture above, 58° NORTH, is made from natural walnut and ebony wood, and the design comes from old navigational instruments. They are currently sold at 2795 DKK, which is a little over 400 USD.
Although this is made from wood, it is a 3 AT water resistant watch, so it should survive in the rain. It looks a little thick, but it is actually only 9.3mm, which is only 2 mm thicker than the watch above.
With its sophisticated design and unique material, I bet this would make a great gift.
Modern Watch under $100
MVMT was founded by two college dropouts in 2013. Having become the second most founded fashion brand in the world, they have sold over 500,000 watches in three years. Every watch, both men's and women's, is under $150, and they offer free shipping on all order above $50.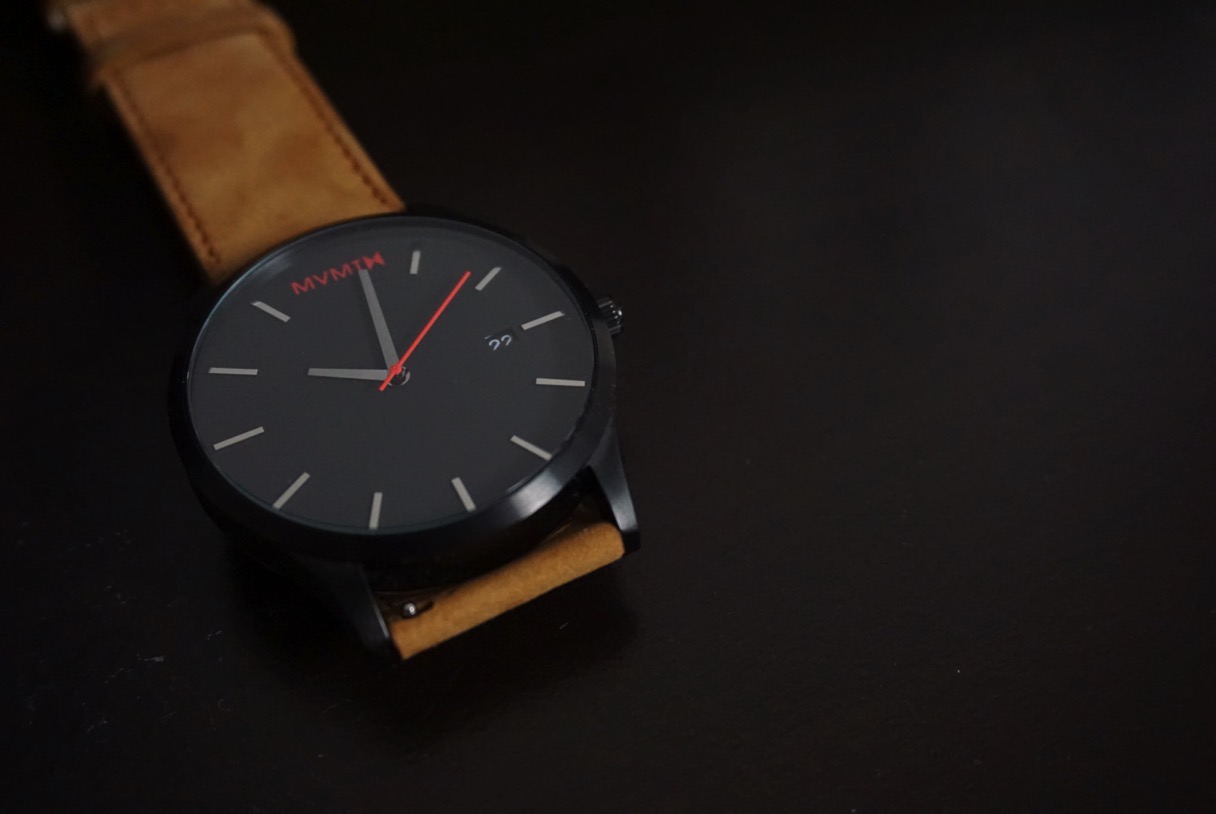 I actually bought a watch from them several months ago. The picture above is my watch which I bought for $95 on the official website, and I cannot be more happy with the purchase.
They also have a lot of women's watches, and they recently started selling sunglasses, too.
Watch as cheap as $60
Stührling Original, an American watch maker, makes thousands of different watches with a very, very affordable price. This is the only brand in this article that is not from crowdfunding, but they have a lot of awesome watches.
The picture below is my watch from Stührling Original, and it only cost $59.99! You can basically buy this watch for free if you prepare your lunch for a week. Even though the price is cheap, the quality is high, and it is heavy.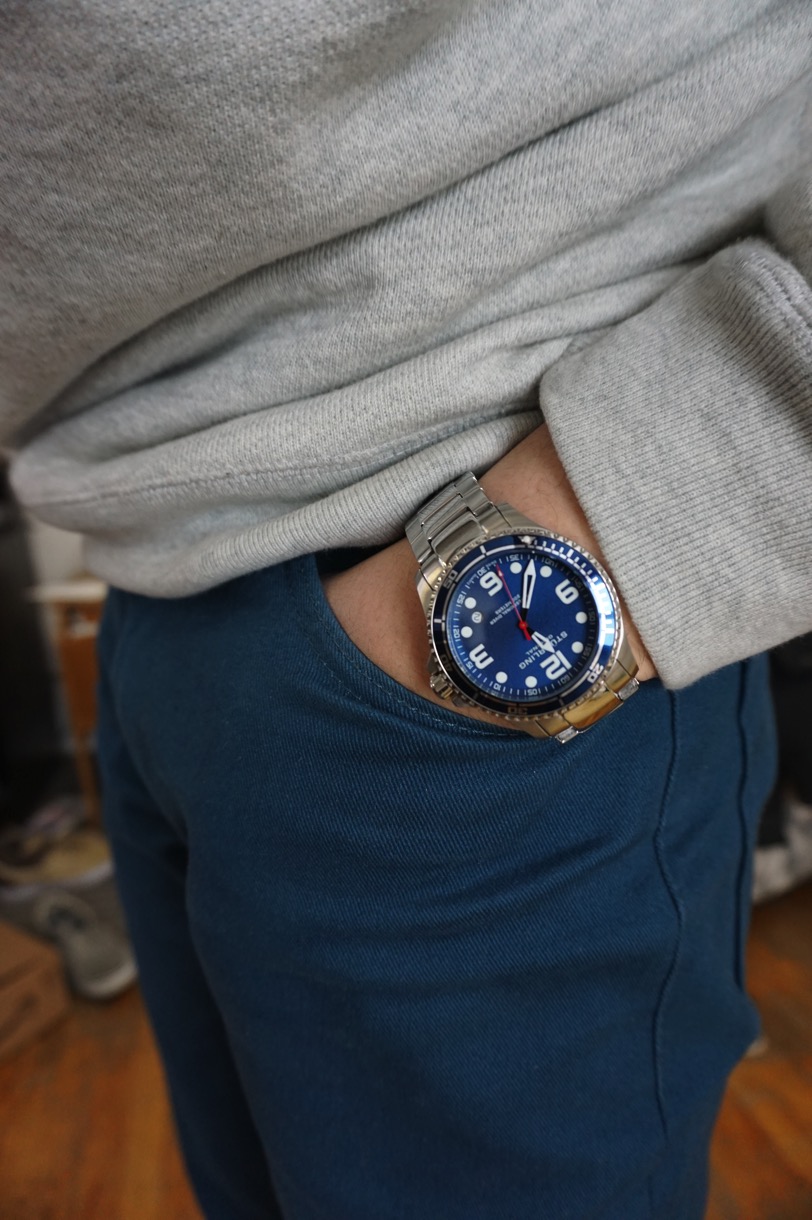 The best place to buy their watches is Amazon. They have a lot of watches under $100. They are also famous for unique face designs.
Less Is More
An English watch maker, Blenheim, makes watches without any unnecessary designs. "Less Is More" is their design principle, and you can see that in their watch.
Their watches come with interchangeable straps to match your preference and outfit.
There are many watches out there that are both affordable and elegant. If you have never spent more than $20, this is a good place to start trying out something more fancy without much risk. Or if you are a watch enthusiast, you can add some more to your collection.